GBF has launched its expansion of
our Community Wellness Program to enable both
our clients and our community to be well.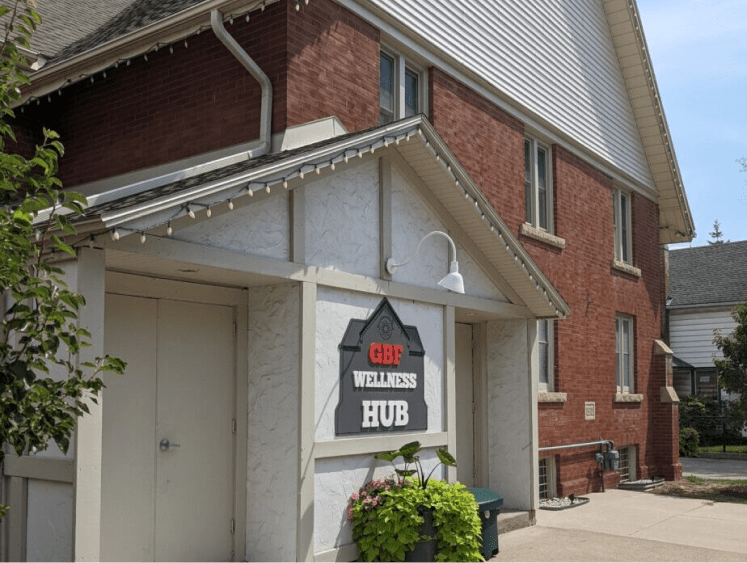 GBF Wellness Promotion Model
Promoting Wellness in our Community
ENVIRONMENTAL
Maintaining optimal living conditions that help to protect, nurture, encourage, and support sustainable quality of life in your community.
DETERMINANTS
Housing/Shelter, Work/Employment, Economic Prosperity, Crime/Safety/Security, Transportation/Mobility & Waste Management
PHYSICAL
Pursuing regular physical movement, staying active, eating a nutritious balanced diet, getting adequate sleep, and practicing safe behaviours.
DETERMINANTS
Medical Management, Food Security, Nutrition, Sleep, Exercise/Recreation & Safe Behaviour
SOCIAL
Interacting positively with people and using appropriate communication skills, having meaningful relationships, respecting yourself and others, and having a support system of family and friends.
DETERMINANTS
Learning/Education, Community Belonging, Arts/Culture/Heritage & Social Support Networks
MENTAL
Realizing your own abilities, coping with the normal stresses of life, working productively and fruitfully, and being able to make a contribution to your community
DETERMINANTS
Mental Health, Emotional Health, Spiritual Health, Life Goals & Coping Skills
Events at the Wellness Hub